1st Apsley's PR Badge Christmas Message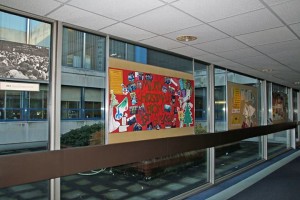 1st Apsley Kingfisher Scout Troop has been working towards their Public Relations badge, which includes preparing a static display about our troop, so that people get a picture of what Scouting is all about.
This display was a real team effort… the Scouts selected and printed the photos, cut out the lettering, drew pictures of Scouting activities and painted Christmas pictures for decoration, before laying out the design.
The display is currently in the main corridor in the Civic Centre, and will be moved to Sainsbury's Apsley Mills for 1st Apsley's bag packing on Sunday! Merry Christmas everyone.