District Commissioner appointed for Hemel Hempstead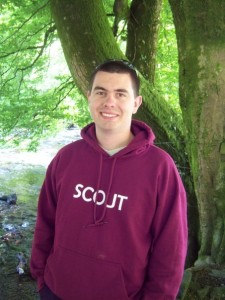 We are delighted to be able to tell you that Russ Dyble has accepted our invitation to become your new District Commissioner with immediate effect.
Russ will bring a fresh, modern outlook to the District whilst maintaining the high standards that it has been used to. He is currently an Assistant Scout Leader and member of the District Executive and has a wealth of knowledge and experience through his Scouting roles in Hertfordshire and London. He was awarded the Chief Scout's Commendation for Good Service in 2011.
We look forward to working with, and supporting, Russ and are sure that you do too.
Many thanks to all in the District, County and Region who were involved in the nomination and selection process.
We would like to take the opportunity to thank Stuart for his strong leadership over the past five years.
Best wishes,
Rikki Harrington (County Commissioner for Hertfordshire Scouts)
Keith Gower (District Chairman, Hemel Hempstead District Scouts)