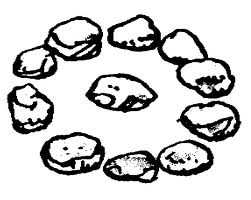 It is with great sadness that I write to advise you that Ben Neep has "Gone Home". Ben died peacefully at home on 16 June 2013 after a long illness. He was 82.
Although Ben never had an appointment as a leader, he regularly supported Sheila on many activities and for a time was Treasurer at 1st Hemel Hempstead. Ben was a member of the District Executive from about 1975 to 1995 and was chairman of the appointments sub-committee from the early 80's to 1995. He was awarded the Medal of Merit and was nominated a District Vice-President both in 1996.
The funeral will be on Monday 1 July at 1.45pm at St Mary's, Hemel Hempstead. I'm sure Sheila would appreciate the support of her many friends in Scouting as well as that of her family and friends who have been with her this week.