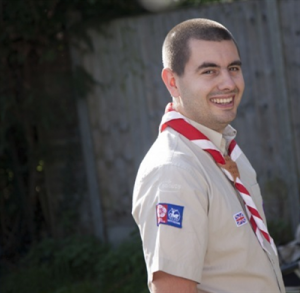 From the County Commissioner, Liz Walker:
Due to increasing business commitments, Russ has informed me that he will not continue in the role of District Commissioner beyond his agreed 5 year term, which ends on 28th February 2018.
I'm sure you'll join me in thanking him for the effort and enthusiasm he has put into the role since he started in March 2013.
We have agreed a timetable for his departure to recruit a suitable replacement and ensure a successful transition:
1st Dec – Search commences

31st Dec – Search closes

Jan 2018 – Interviews

Feb 2018 – Appointment and handover

28th February – Russ' last day as District Commissioner
A search group of 5 people will now be formed and details about the role and how to apply will be sent out in early December. Steve Harris has agreed to act as secretary to the search group and will distrbute these documents.
Between now and the end of February; Russ has agreed a number of priorities with the District Executive and I to be completed alongside the day to day responsibilities:
Oversee the recruitment is the district's part-time employed administrator.

Supporting the newly-recruited Jamboree participants establish their fundraising group and set a plan to raise £26,250.

Hand over the Young Leader administration role to Julie Bailey (district secretary)

Set up activity training working groups for those who expressed an interest in obtaining activity permits in the survey sent out earlier in the Autumn term.

Complete a review of the financial situation across the two District-managed buildings (Boxmoor & Warners End) – including a new hirer at Warners End HQ to increase income.

Ensure the District Diary is loaded onto the website and a hard copy District Directory is issued.

Ensure the Promise Renewal event on 23rd April is properly organised, marketed and ready to be successfully delivered.
Further details about the search process will follow in due course.
County Commissioner – Hertfordshire Scouts