1st Apsley Scouts visit Harry Potter World preview event
Hertfordshire Scouts were very lucky to get 100 tickets to visit the Harry Potter tour at Warner Bros studio before it opens to the public.
As part of the Hertfordshire Scouts capital appeal, different scout groups were selected to take part, 1st Apsley were lucky to have 6 youngsters and a leader take part below is a report from one of our youngsters……………..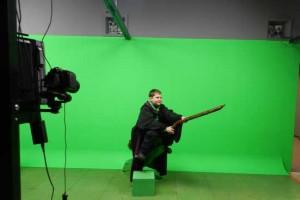 My favorite part of the journey through the magical world of Harry Potter was flying on the broomstick, which was balanced on a block that was green! the background colour was also green – I wondered why until it was my turn... it was because it was a special type of camera that didn't see the colour green, so that when it was videoing you it didn't actually seem like you were balanced, it looked like you were flying.
They also put in a background of a train track, Hogwarts, the themes and a busy road – it looked like you was flying over it. The funniest part of it was when my friend Haydn went on as he was wearing a green jumper therefore on the video he just looked like a floating head and a cloak balancing on a broomstick.
The whole experience was amazing and if I had the opportunity I would go there again.
Ben Arther 1st Apsley Scouts Aged 13