Cubs Walk to Honolulu at County Night Hike!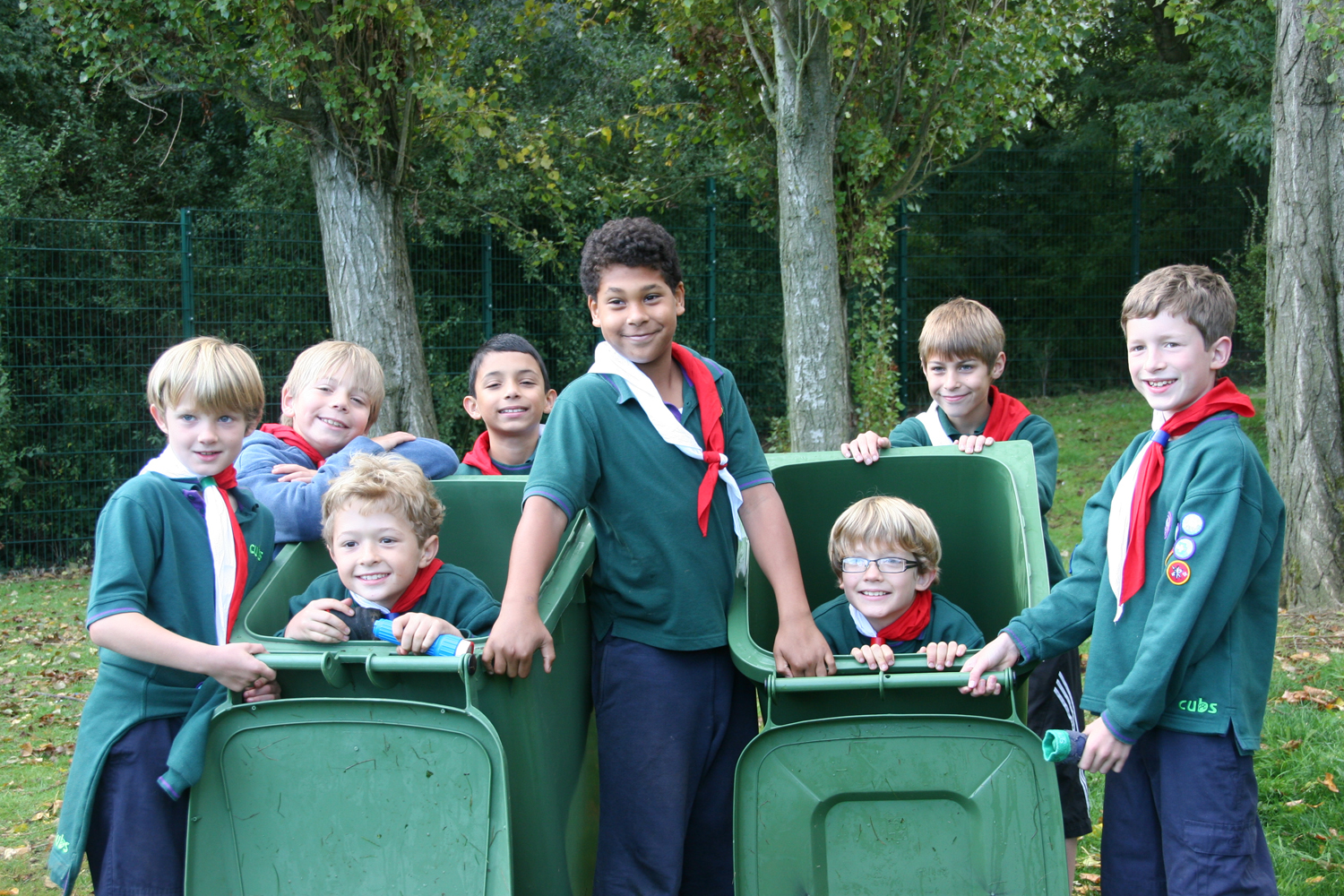 If you spotted hundreds of torches and high vis vests shining around Nash Mills, Kings Langley, Leverstock Green or Bedmond, you will have witnessed the Hertfordshire County Cubs' Night Hike!
809 Cubs and Leaders from across Hertfordshire descended on Hobbs Hill Wood School, where they staked their place for their bed on the floor with a sleeping bag and roll mat, before being fed and watered and shipped out by coach to take part in one of the biggest adventures in the Hertfordshire Scouting calendar.
In groups of 4-8 led by adults, the Cubs used maps and directions to negotiate the 8.1-mile route along the canal, through fields and lanes, stopping off at activity bases along the way to complete tasks supervised by 70 Scouts. The bases were themed on the Cubs' Map Reader badge, and mostly related to their understanding of how to use a map, including identifying map symbols, building a model hill using contour lines, a treasure hunt using a Silva compass and answering questions on a map. In addition, the hugely popular activities of Wheelie Bin Racing (using grid references) and a BBQ were on offer. The total distance walked by the teams is equal to walking from Hemel Hempstead to Honolulu or Jakarta!
2100 sausages, 150 tins of spaghetti, 150 tins of beans, 50 loaves of bread, 800 burgers, 800 rolls, 800 Mars bars, over 300 packets of biscuits… and that's before we even think about breakfast!
The last teams arrived back at Hobbs Hill at 1am and 950 weary bodies settled down to hot chocolate and biscuits before they found their 'bed' on the floor, leaving barely a spare inch of carpet visible across the school!
After a short night's sleep, the hubbub started again, with everyone needing to be fed breakfast of cereals and toast, before the entire group gathered to receive their awards.