St. George's Day photos and press coverage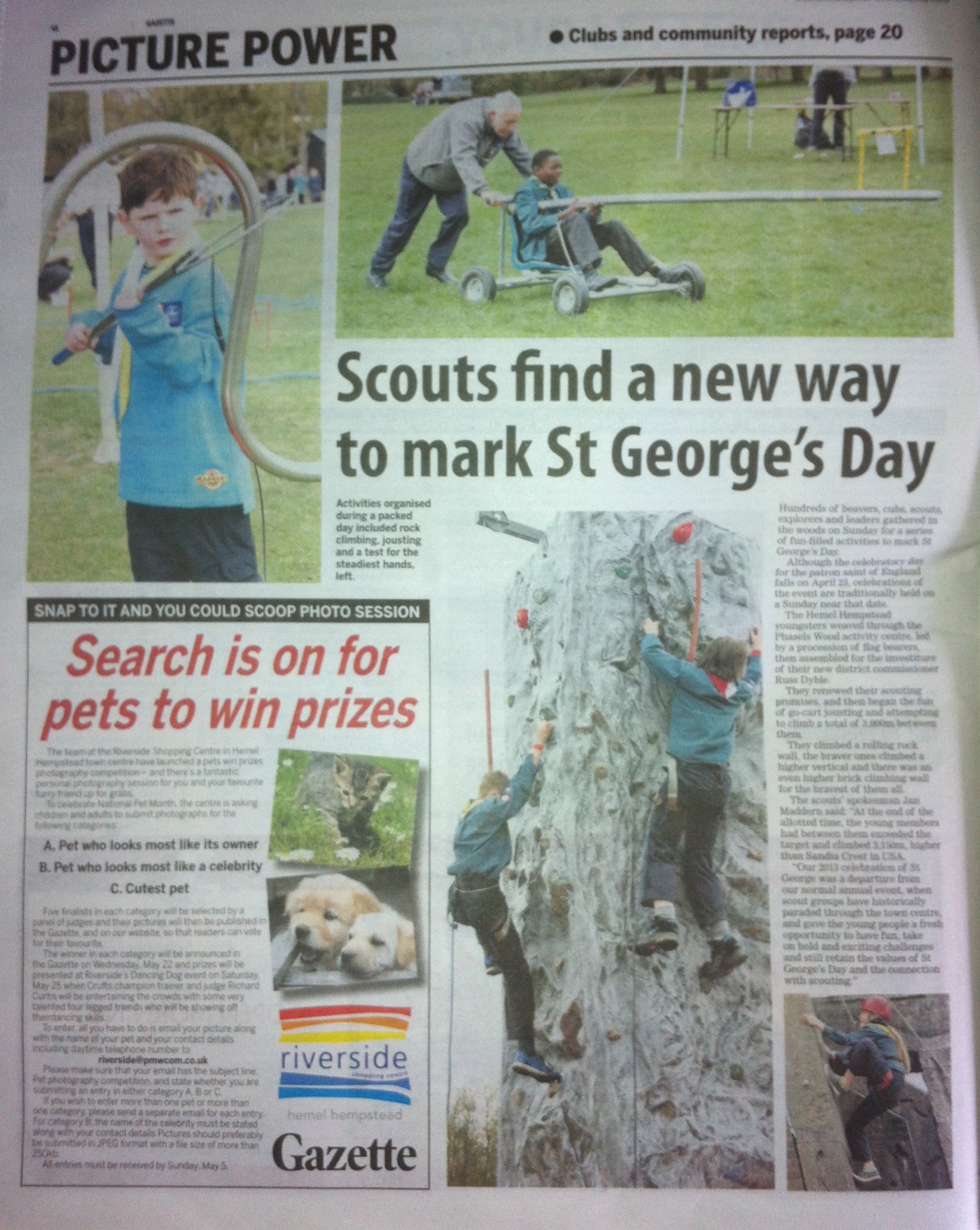 Thanks to everyone who made our new style and Promise Renewal and St. George's Day celebration event such a fantastic success – over 300 youngsters enjoyed the afternoon's presentation and activities, with hundreds of parents and leaders also joining in.
A selection of photographs from the day are available below.
Our innovative new format also led to the Hemel Hemepstead Gazette running a full-page article on Wednesday 1st May, easily the largest and most eye-catching piece about Scouting for many years!
One parent, newly recruited as a Beaver Scout Leader said:
"It made me feel great to be part of something that i forgot was so big, and see how i could build relationships between local groups to be able to share experiences for my colony."