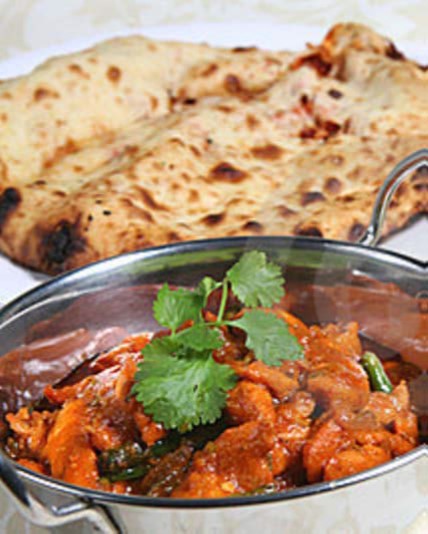 There are places still available for the Scouting Curry Night. Our aim is to have a very enjoyable meal, while raising some money for the Hertfordshire Activity Centres.
The meal is of course open to any supporter of Scouting, friends or family (over 18).  The capacity of the restaurant is 50 – and we are aiming to fill it ! See the attached flyer for more details and booking.
When: 7.30 pm on Friday 25 October 2013 (timing can be slightly flexible)
Where: The Guru Indian Restaurant, 5 Bridge Street,  HP1 1EG
Meal: Four courses plus tea or coffee
Cost:  £16.50 (excluding drinks)
book (and pay) online or download the flyer
25 October 2013 – 25 October 2013
The Guru (Indian Restaurant)
Map and Directions | Register
Description:
Come along and enjoy a four course meal plus tea or coffee, and support Hertfordshire Scouting. The meal will cost £16.50 per head.
Book a table with friends or come on your own and enjoy a very good meal (Vegetarian and non-Indian alternatives available).
Free evening parking nearby
Scouts of all ages from across the district took part in our "On Yer Bike" sponsored event this weekend.
Despite the blistering heat, almost 100 keen youngsters turned up on the industrial estate and cycled/scooted up to 10 miles to raise money for the Hertfordshire Scouts capital appeal to develop Phasels Wood, Tolmers and their other 5 activity centres.
Thanks to the leaders, parents and others who helped during the day – a final total will be announced shortly.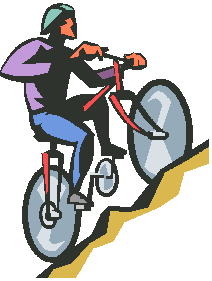 Do you want to raise hundreds of pounds for your Scout Group as well as helping raise funds for the Phasels Wood and Tolmers Scout Campsite Appeal?
Here's how……
On Sunday 7th July we have arranged a sponsored cycle ride along the Nickey Line which will be suitable for Beavers/Cubs/Scouts, Explorers, Leaders and parents. Following the Nickey Line, the routes will be suitable for young children on scooters and those in wheelchairs up to those who want to challenge themselves by cycling many miles!
Full details are on the enclosed letters.
On Yer Bike – Leader Letter On Yer Bike – Letter On Yer Bike – Sponsor form On Yer Bike Sponsor form (editable)
or online at: http://www.hemel-scouts.co.uk/ai1ec_event/county-sponsored-cyle-event/?instance_id=
Hertfordshire Scouts are promoting three fundraising opportunities to support the county capital appeal. Suggestions 2 and 3 split funds raised with your Scout Group / Explorer Scout Unit on a 50-50 basis.

Christmas Shopping Online (132.6 KiB)

"On Yer Bike" (283.7 KiB)

Non uniform day (205.7 KiB)
Did you know that your Group can receive a commission on sales of Hertfordshire Scouts Capital Appeal Lottery entries ?     This is an easy and permanent way to make a regular income for Group expenses.      Just offer Lottery forms to Parents and Supporters, asking them to pass on to friends and relatives far and wide.
Each form has space for a code number to identify you as the selling Group.    To make sure of your commission, please put this number on your forms (see list below).
I am delighted to tell you that with the help of your fundraising, we have now achieved mortgage free ownership of both Phasels Wood and Tolmers Activity Centres. The final payment was made on schedule on 31st March.
The Appeal Fund is now firmly headed towards £500,000, despite our operating in such a difficult financial climate.
During this first phase, we have also made some exciting improvements. We have added a new 60-bed Lodge at Tolmers and a16-bed Lodge together with the replacement of the old Brynbach building at Phasels Wood. Both offer modern accommodation and will improve the turnover, cash flow and sustainability at these popular centres.
The Capital Appeal is not only for the 2 large centres, it will also benefit our 5 other centres across the UK. It is vital that all these centres continue to be available for all young people to sample the joys of the outdoors and learn skills for life in the 21st Century.
Our appeal continues and will now move to its second phase, researching members requirements for new facilities and refurbishments. Hertfordshire Scouts will continue to provide a quality experience for all young people, not just those from Scouting.
Thank you for your past support, we look forward to it continuing.
With best wishes to you all,
Yours sincerely
Roger Sands, Vice President & Appeal Director
01923 681035; 07773 671305. e-mail: roger.sands1@ntlworld.com
Hertfordshire Scouts were very lucky to get 100 tickets to visit the Harry Potter tour at Warner Bros studio before it opens to the public.
As part of the Hertfordshire Scouts capital appeal, different scout groups were selected to take part, 1st Apsley were lucky to have 6 youngsters and a leader take part below is a report from one of our youngsters……………..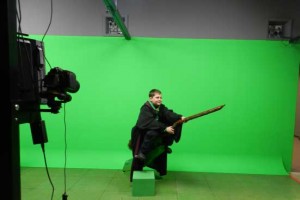 My favorite part of the journey through the magical world of Harry Potter was flying on the broomstick, which was balanced on a block that was green! the background colour was also green – I wondered why until it was my turn... it was because it was a special type of camera that didn't see the colour green, so that when it was videoing you it didn't actually seem like you were balanced, it looked like you were flying.
They also put in a background of a train track, Hogwarts, the themes and a busy road – it looked like you was flying over it. The funniest part of it was when my friend Haydn went on as he was wearing a green jumper therefore on the video he just looked like a floating head and a cloak balancing on a broomstick.
The whole experience was amazing and if I had the opportunity I would go there again.
Ben Arther 1st Apsley Scouts Aged 13
The Hertfordshire Scouts Lottery has been running for less than a year, but already over 20 prizes have been won by Hemel Hempstead residents, including two jackpots of £1000.    This week the latest winner Angela Price said "It will be very useful for a trip to Australia".
The purpose of the Lottery is to preserve two major Activity Centres in Hertfordshire, Phasels Wood at Kings Langley and Tolmers at Cuffley  for use by all young people.   These Centres were otherwise in danger of being sold off.    To prevent this, Hertfordshire Scouts has purchased the freeholds of the two sites and will be starting a big programme of improvements.    Both Activity Centres are used by Scouts, Guides and many other youth organisations, faith groups, community groups, public services, and commercial organisations.    Appeal director Roger Sands said:  "They are a huge community resource.     Both Centres offer many different challenging activities and programmes to suit a wide range of ages and abilities".
This Lottery offers a jackpot prize every week, plus six smaller prizes.  Anyone can enter, you don't have to be a member of the Scouts.  Entries cost just £1 per week, and forms are available from any Scout Group or by contacting secretary@hemel-scouts.co.uk or via the website http://www.hertfordshirescouts.org.uk/lottery or phone 01442 261546.
Hemel Hempstead Scouts have just completed their annual census, which again shows an increase in numbers.   District Commissioner Stuart Dickens said:  "We are still receiving enquiries from parents whose children would like to join, and adults offering assistance.   We still have room for more".    Membership enquiries can be taken on 0844 414 2318.
Please find attached a way to assist with your Christmas Shopping and at the same time support the County Capital Appeal to purchase Tolmers and Phasels Wood activity centres.

Xmas Shopping Online (136.4 KiB)