Please find details attached of the County's 2020 expedition to Malibeni, Swaziland.
We have had participants and leaders attend the two previous trips and come back full of enthusiasm having experienced something very different to the trips we have been able to offer.
I would be grateful if you could circulate the documents attached to Scouts aged 13+ and their parents so they can decide if this is something they wish to consider.
Thanks
Russ
Young Person – 2020 APPLICATION
From: Well End Activity Centre / Herts Scouts
TO: Beaver Scout leaders, Assistant Beaver Scout Leaders in Hemel Hempstead
CC: Group Scout Leaders in Hemel Hempstead
This event will be held at Well End Activity Centre on the 25th – 26th June 2016 following a similar format to last successful year's event.
All Beavers attending the event will be working on the Camp Craft Activity Badge as well as having the exciting opportunity to camp overnight at Well End.
The booking form, nights away information form, a nights away kit list and information about camp blankets are attached to this email. All Beavers will need a camp blanket for the event so please make parents aware of this if you are not providing them.
Programme outline
Saturday
Leaders are welcome to set up their own tents on Saturday morning.
Beavers should arrive with a packed lunch between 12.30pm and 1.30pm
They can then have lunch and help put up their own tents, lay out bedding etc.
Activities will start from 1.30pm on Saturday afternoon with a drink & snack break during the afternoon.
A cooked tea will be provided for all Beavers and adults.
Evening activities will include a wide game based on 30th birthday and campfire.
Followed by Hot chocolate & biscuits.
Sunday morning
Breakfast followed by activities.
Awarding of badges.
Close at 11.30am
Numbers: we have a limit of 200 Beavers plus leaders/helpers on a ratio of 1:4  Young leaders, though not included in the Beaver numbers still have to be part of your 1:4 ratio.
Cost: Beavers £17.00 includes all food, activities and event badge plus Camp Craft activity badge.  Leaders, helpers, young leaders £4.00 each.
To Book: all booking to be through Well End Activity Centre (email warden@wellend.org.uk or tel 0208 9532326).  Bookings open on Monday, 22 February and run through to Sunday, 22 May if the numbers limit is not reached before then.
Nights away permits: For Beaver leaders who do not have outdoor nights away permits we suggest perhaps bringing along a Cub or Scout leader from your group who does have one.  Or perhaps a leader from Active Support unit in your district will accompany you.
All groups attending need to provide tents please – suggest Cub sized ones as its part of the Camp Craft Activity badge requirements that the Beavers help to put up and take down their own tents.
All activities and food are organised for you.
Any questions please contact either your ADC Beavers or Hazel Beadle (ACC Beavers) email beadle.hazel@btinternet.com or tel 01462 711952
Come and have fun and learn all about mountaineering in the beautiful scottish scenery of lochearnhead. Open to novices or those with basic skills aged between 13 and 64, you will learn…
How to enjoy mountains in a safe way
How to be self-reliant and work in a team
Basic hill walking and mountaineering skills
AND, most importantly, eat amazing home cooked food
Want to join the International Service Team for the 23rd World Scout Jamboree ? Applications open now at scouts.org.uk/wsj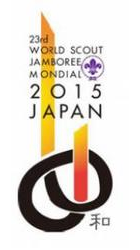 The search is on to find the 9 Hertfordshire leaders who will be taking 81 Explorer Scouts and Guides from all around the County to the 23rd WSJ in Japan in 2015.
All applicants must be over 18 by July 2015 and members of the Scout Association or Girlguiding Hertfordshire.  The first stage is for you to contact County Office either by email to admin@hertfordshirescouts.org.uk (preferred) or telephone 020 8236 0040 (daytime Tuesdays, Wednesdays & Thursdays) and ask for a copy of the Unit Leader Selection Pack which contains information about the Jamboree and an application form.
Please specify whether you want the pack as a soft copy by email (preferable) or as a hard copy (16 pages A4).  In either case, please specify your postal and email addresses.
Needless to say, this will be an opportunity of a lifetime for those leaders selected.
Good luck with your application.
The County Global Support Team
Please find attached "International Matters – March 2013" from Hertfordshire Scouts.
In this edition are a number of opportunities for individuals (Scouts, Explorer Scouts, Scout Network members and adults) – including a number of UK-based international Jamboress taking place next year which you might like to consider for your troop/unit.
Please take a look and follow up anything of interest with the contact(s) listed in the attachment.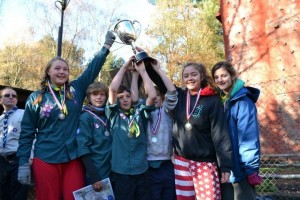 Scouts from 1st Leverstock Green claimed joint top spot at the "Green Beret" competition last weekend – ahead of 116 other teams from across Hertfordshire in a significant challenge to their Leadership and Teamwork skills.
The Green Beret Challenge is a weekend competition for teams of six Scouts. The event is open to all Scout Troops, who may enter as many Teams as practically possible. Teams compete in three elements – orienteering, an assault course and activity bases during the day and night – designed to test a group of Scouts through a range of physical and intellectual activities.
It wasn't just one team from Hemel Hempstead who fared well though – three of the top ten teams were from Hemel Hempstead. Full results are available to download from the Hertfordshire Scouts website. Final positions for teams from Hemel Hempstead were:
=1st – 1st Leverstock Green 'B'
3rd – 1st Leverstock Green 'A'
5th – 1st Apsley (Otters)
24th – 1st Leverstock Green 'C'
29th – 1st Apsley (Kingfisher)
36th – 2nd Hemel Hempstead (A)
74th – 1st Bennetts End (A)
Leaders and Explorer Scouts from Hemel Hempstead also provided a number of bases during the day and night exercises – you can see pictures of these below:
Hertfordshire Scouts are promoting three fundraising opportunities to support the county capital appeal. Suggestions 2 and 3 split funds raised with your Scout Group / Explorer Scout Unit on a 50-50 basis.

Christmas Shopping Online (132.6 KiB)

"On Yer Bike" (283.7 KiB)

Non uniform day (205.7 KiB)
Did you know that your Group can receive a commission on sales of Hertfordshire Scouts Capital Appeal Lottery entries ?     This is an easy and permanent way to make a regular income for Group expenses.      Just offer Lottery forms to Parents and Supporters, asking them to pass on to friends and relatives far and wide.
Each form has space for a code number to identify you as the selling Group.    To make sure of your commission, please put this number on your forms (see list below).