Since 2013, the number of Explorer Scouts has grown from 80 to 150 – with a prediction we'll get close to 200 by next Spring!
As a result, we're looking to open at least one new Explorer Scout Unit in the district between now and next Spring.
If you're interested in getting involved setting up a new unit (or know someone who might be), please email or call me to discuss it the idea – 07790 296378.
Russ
Sent to all leaders/assistants etc in Hemel Hempstead district.
Unfortunately I have taken the decision to cancel this event, scheduled for 23rd April.
After many hours trying to pull this event together with the help of an external company and Guinness World Records by Andy and myself (and involved with previous years), continued criticism of efforts to modernise our Promise event over the last few years from a small minority have taken their toll.
I have decided that our time and effort would be much better spent supporting our day-to-day activities than focusing on one event, which has been the subject of much discussion over the last few years.
Last year, over 600 members of the district renewed their Promise together at The XC – a huge increase on any year in the last decade but it's still only 50% of our total membership – whatever the event, on whatever day, some people won't be able to make it.
As renewing the Promise is the end-goal (the event is just a means to an end), I am encouraging sections/groups to hold their own Promise Renewals locally between Saturday 18th and Sunday 26th April. By all means, sections/groups can meet up together if you wish!
Programme ideas relating to the Promise and St. George's Day will be circulated in the next week or so for leaders to consider building into your programmes that week.
Please let the youth members in your section know and return any money already collected to them.
For those of you who were looking forward to the event, I'm sorry if this is a disappointment but I hope you'll understand the demotivating effect of continued criticism!
Onwards and upwards though – I've got some FANTASTIC Scouting news to share with you all TOMORROW!
Russ
Hi [wpmlfield name="first-name"]
Just a reminder about the next joint Group Reps and District Team meeting, which will take place next Wednesday evening (8.00pm – 9.30pm) at 1st Warner's End HQ, Gravel Lane. Amongst general updates, the main agenda item will be an update and discussion on the new national programme so you are briefed before communication comes from HQ next weekend.
Agenda
New national programme due to be launched by HQ at the end of the month (Russ)

Overview presentation
Discussion about how we manage this change locally
Arrangements for the programme support workshop on 28th March

Group updates – including space for new members (Group Reps)
Promise Renewal event (Andy Glass)
Future events (Russ/others)
Any other business/news
See you there.
Russ
Last weekend, Young Leaders from 1st Kings Langley organised and ran a weekend's mini-camp in Rickmansworth as part of their Young Leader "missions". They did a fantastic job and the Scouts really enjoyed themselves!









Please find attached the Explorer Scout programme for Spring 2014 (including the first month of the Summer term).
If you wish to join, please email desa@hemelexplorers.org.uk.
Please find attached details of our winetasting evening on Saturday 22nd February for anyone over the age of 18 (leaders, parents and friends). Winetasting Evening Letter & Reply Form
It promises to be just as good as previous events, with any money raised on the evening going towards the World Scout Jamboree fundraising target.
Tickets are £12.50 each and can be reserved by cheque or purchasing online at www.hemel-scouts.co.uk/winetasting.
Family Quiz Night – Saturday 5th April 2014
Make a note in your diary for our family quiz night too – details will be available shortly!
Please find attached details for our bushcraft sessions in 2014.
This incredibly popular activity gets booked up fast, so get in quick to reserve your place.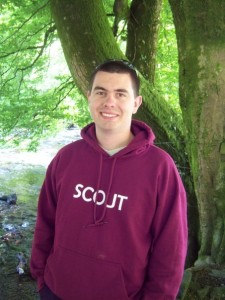 We are delighted to be able to tell you that Russ Dyble has accepted our invitation to become your new District Commissioner with immediate effect.
Russ will bring a fresh, modern outlook to the District whilst maintaining the high standards that it has been used to. He is currently an Assistant Scout Leader and member of the District Executive and has a wealth of knowledge and experience through his Scouting roles in Hertfordshire and London. He was awarded the Chief Scout's Commendation for Good Service in 2011.
We look forward to working with, and supporting, Russ and are sure that you do too.
Many thanks to all in the District, County and Region who were involved in the nomination and selection process.
We would like to take the opportunity to thank Stuart for his strong leadership over the past five years.
Best wishes,
Rikki Harrington (County Commissioner for Hertfordshire Scouts)
Keith Gower (District Chairman, Hemel Hempstead District Scouts)
Having led Hemel Hempstead District through growth and development for five years, our current District Commissioner, Stuart Dickens, is stepping down from this role. We thank Stuart for his dedication to Scouting and support to the District. Hemel Hempstead District is now moving into its next phase of development and we are looking for a new District Commissioner, a volunteer manager who ensures all the Scout Groups are supported and developed to ensure young people get the best quality Scouting possible.
I have been asked by our County Commissioner, Rikki Harrington, to lead a small Search Group to identify and submit to him our recommendations for consideration. The Search Group consists of myself as Chair, George Sylvester, Jo Hirons, Maureen Shelley, Eloise Hepburn, Emily Ford and is supported by Oliver Arthur from The Scout Association's Regional Development Service.
How can I help?
We know there are some amazing people within Hemel Hempstead and we want to ensure everyone gets the opportunity to nominate people they feel could undertake this role and make a difference.
Therefore I now invite you personally to contribute to the search by submitting a nomination (or nominations) of persons whom you feel should be considered for this important voluntary appointment. Please note that the information you provide on the nomination form is used to shortlist nominations, so please provide as much detail as possible. All details on the form, including the nominee will be kept completely confidential.
Who can I nominate?
Self nominations are actively encouraged and expected; let's be honest, if you believe you can bring the right skills and expertise to the role and you are enthusiastic and motivated, then why not nominate yourself? If you don't, you may miss this rewarding opportunity if you are not nominated by someone else.
To nominate others or yourself please complete the nomination form attached. It does not matter if the individual you want to nominate is new to Scouting; we also welcome nominations of and from external candidates. Scouting has a comprehensive training scheme, which can provide training and support for anyone new to Scouting. What is important is for them to bring the leadership and skills that will continue to help move Hemel Hempstead District forward.
Nominations will be reviewed by the Search Group and a shortlist will be drawn up for consideration by our County Commissioner.
How do I nominate?
Please complete the attached nomination form and forward it to me by the closing date of 21st December 2012.
Please send nominations, preferably by email to gowerkeith@hotmail.co.uk or by post to Keith Gower, Hillview, 4 Lower Road, Nash Mills, Hemel Hempstead, Hertfordshire HP3 8RU
Thank you in anticipation for your support.
Keith Gower – Chairman, Hemel Hempstead District Scouts

DC Outline Role Dedcription Hemel Hempstead V2 (30.0 KiB)

DC Nomination Form Hemel Hempstead V2 (29.5 KiB)

Hemel Hempstead DC Search Poster Advert (256.4 KiB)